Dog Training Programs
Dog Training Programs – Invest in your dogs' future!
Humans attend school for years to get an education…..
Unlock your dogs' potential, by giving him the
best

education!!
(Select one of the programs below!!)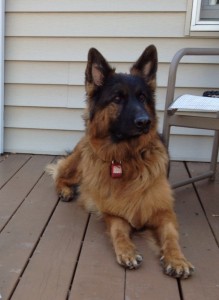 Picture your dog:
sitting politely when you have company
not barking after you say 'enough'
calmly waiting at doorways or stairs
walking with you, instead of pulling you along
coming to you the first time you call…
We'd like your dog to be a joy to be around! Let us easily show you how to accomplish it yourself or, let us train your dog for you! Our dog training programs and classes make it easy for you to get the results you desire. Isn't it time you had a happy, dependable & obedient dog?
Ready to get started? Drop us an email!
Think about this: Dogs without a 'complete' education do not understand what is expected of them. They don't know what their options are, so we can't keep it a secret! We need to teach them! Many owners 'manage' their dogs' issues, but seldom know how to fix them. We can fix this by teaching your dog coping skills, social skills and teach you a way to communicate your desires to them.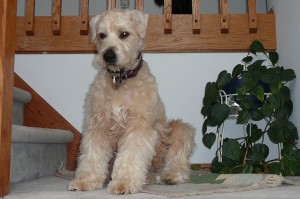 'Make Sit Happen' is fluent in teaching proper dog etiquette and educating dogs and their owners, with clear lessons that are easy to understand. Once your dog 'gets it', owners quickly learn how to maintain 'it'. What's 'it'? Manners. Structure. Calmness. Reliability. Peace of mind.
Our unique and convenient dog training programs unlock the 'Good Dog' – 'A' student in your dog – YES, YOUR dog!
Dog Training Programs:
1. Dog Socialization: Socialization is critically important to ensure a balanced, friendly and confident dog. We offer Weekly Puppy Socials and monthly Large & Small dog socials. Click here for more info…
2. Private Day School Training: Let us train your dog for you – for people who want to 'jump start' their dogs training. We have many programs to fit your needs. Let us do the hard part for you. Click here for more info…

3. Public School Group Classes: Basic Obedience, Level 2 Obedience, Canine Good Citizen & Therapy dog instruction/certification, Tricks class, Nosework class, Fun with Rally-O & Fun with Agility classes. Click here for more information…
4. Private Instruction: Not all dogs or families are immediately ready for Group classes. Individual instruction can help get you started on what's needed to begin your dogs education. Click here for more info…

5. Off Leash Training: If your dog is ready for off leash reliability, this program includes training equipment and instruction. Click here for more info…